STK (NEW LT VERSION PREORDER)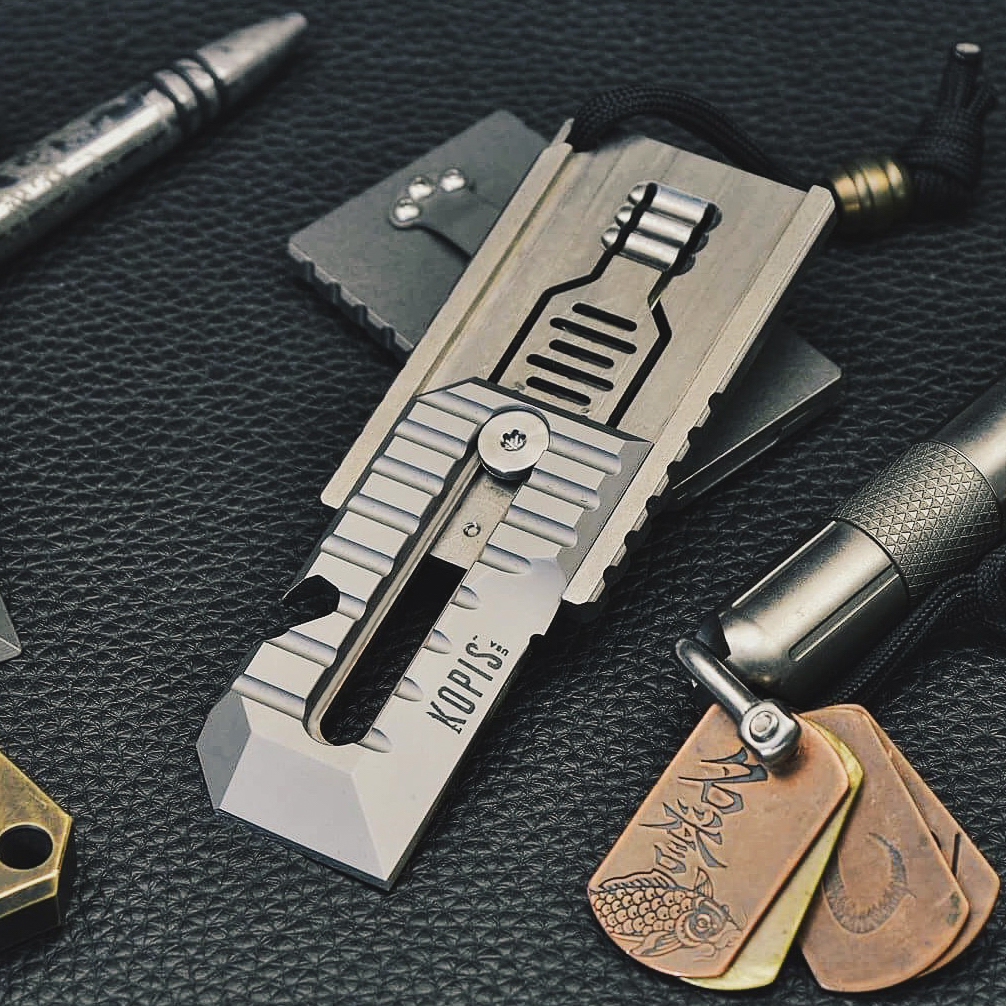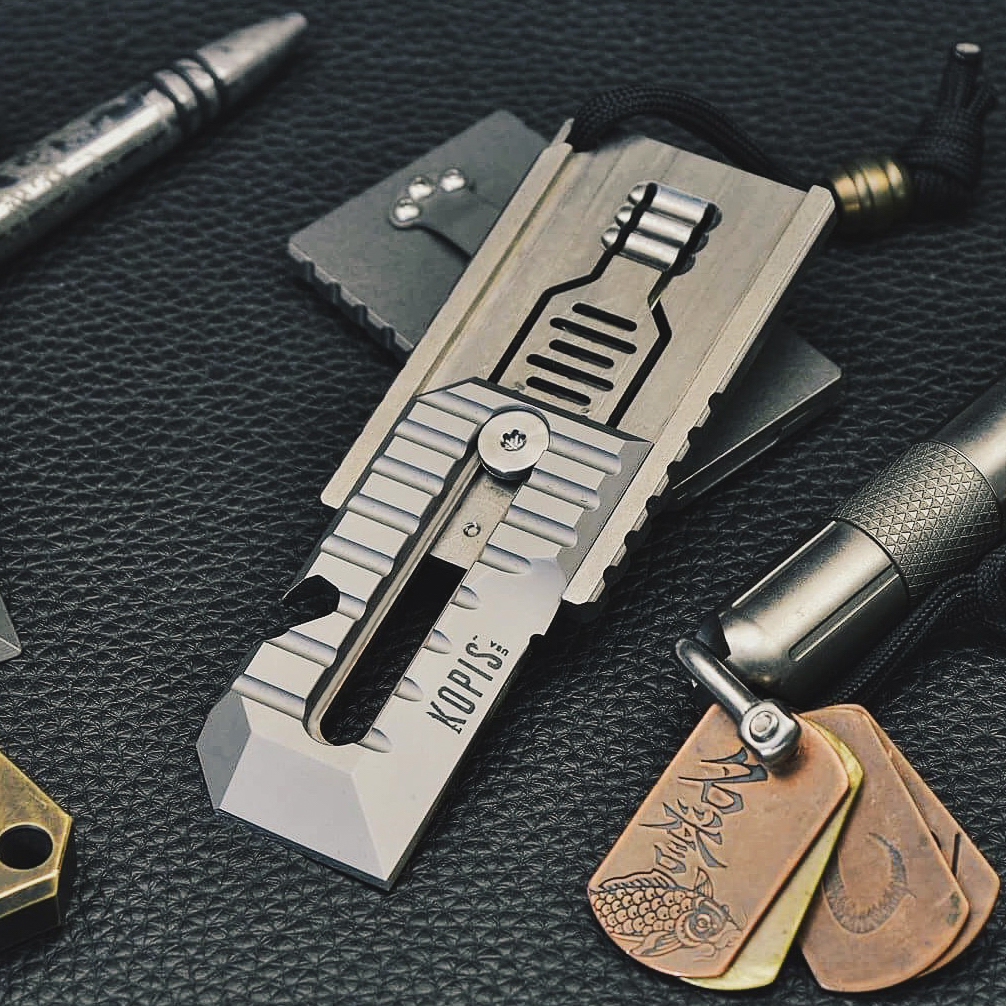 sold out
STK (NEW LT VERSION PREORDER)
*Note: The STK LT is available for preorder. This version is a direct result of customer requests for a second sleeker version of the STK. Same proven design, but with a 1/8" S35Vn blade, 5/32" 6Al4V Titanium frame. This will be a limited run, as sale price will end once the preorders have shipped.
UPDATE: Please note - for the preorder, we had some development needs which have pushed delivery out to March..
The STK (Sliding Tool & Knife): A compact, durable, feature-packed multi-tool unlike anything else you have seen. The frame incorporates a unique, integrated locking mechanism that allows you to safely open/lock the tool. The backside sports a titanium pocket clip which can also be used as a money clip. The blade features a hand-sharpened top edge for push cuts and scraping, as well as a standard side-blade for slicing. It also includes a bottle opener that doubles as a ¼" bit-driver, a flathead/pry edge, and a center channel that can be used as an O2/wingnut wrench.
Features:
Two Cutting Edges - Both edges are hand-ground and honed. One is for standard cutting and has a wire stripper notch. The other is designed for scraping or push cuts. The sharp 90 corner also makes it great for slicing.

Flathead/Pry Edge -  The robust 45-degree pry edge doubles as a flathead screwdriver.

Wingnut/O2 Wrench - The center channel is designed to turn either one.

Bit Driver/Bottle Opener - Drive a standard 1/4" bit or open your beverage of choice.

Pocket/Money Clip: The sturdy, titanium pocket clip secures the STK to just about anything, whether pockets, purses, MOLLE gear, or backpacks. It also functions as a money clip to hold your cash and cards.

Wire Stripper
Materials:
Frame - 6AL4V Titanium
Pocket Clip - Precision waterjet 0.05" thick 6AL4V Titanium
Hardware - Every screw is also 6AL4V Titanium
Blade -  3/16" Premium S35VN Steel - This is truly a "Super Steel" optimized specifically for the knife and tool industry to provide maximum toughness and edge-holding ability.